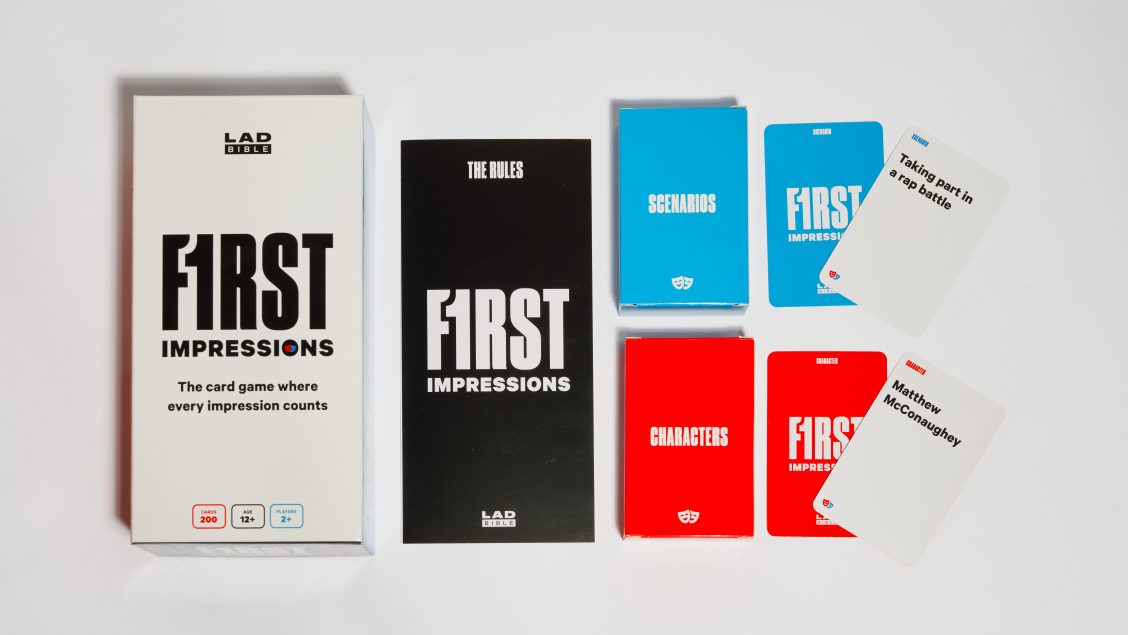 LADBIBLE LAUNCHES FIRST-EVER COMMERCE PRODUCT FIRST IMPRESSIONS
1 year ago
Leading social publisher, LADbible Group has announced the launch of its first-ever commerce product, the First Impressions card game. 
To engage its audience of approaching a billion, the publisher is emerging into a new territory to further entertain audiences and continue to bring communities together. 
Inspired by the successful original format, First Impressions, which has achieved over 55.8m views and 1.2m engagements cross-channel to date*, with audience favourites including Ryan Reynolds and Emma Thompson, the card game invites the LADbible Group community to try the game in real-time. 
The launch of First Impressions is the first commerce product for the Group, capitalising on the emerging market of social commerce, where its audience natively live. Via social commerce, the publisher aims to engage its existing audiences on its channels and further to this, recognises the opportunity to attract new, untapped audiences via purchase of the card game to gain a bigger online community. 
Working with its Data, Intelligence and Insight team, LADbible Group conducted research into whether First Impressions would connect with Millenials and Gen Z offline and a whopping two-thirds of its audience found that the proposition of a First Impressions game would be appealing amongst its audience (63%).*  
 Via this research, the publisher also identified the social generations' preferences towards characters in popular culture that they would enjoy doing impressions of. For example, it was discovered that politicians and royalty ranked highly popular such as Donald Trump and the Queen, therefore are both featured in the 100 Characters of the game. This ensured that the publisher delivered a product that is inherently influenced by its audience.  
 To help gain a bigger online community, LADbible Group developed an on-demand QR code feature on the card game, to allow consumers to submit UGC video content of their own best 'First Impression' to be in with the chance to feature on LADbible's channels, to an audience of 94.7 million, putting the publisher's global audience at the heart of the game and experience.  
Available to purchase via the first-impressions.store, with a retail price of £24.99. The launch will see an editorial, influencer and paid activation. 
Arian Kalantari, Co-Founder of LADbible Group said "As the biggest youth publisher in the world, we always look for new ways to entertain our audience and bring people together. It felt like the right time for us to launch into commerce, and merge the physical and digital worlds together in the ultimate entertainment experience."