DEPARTMENT FOR TRANSPORT: EVERYDAY SPORTS LIVE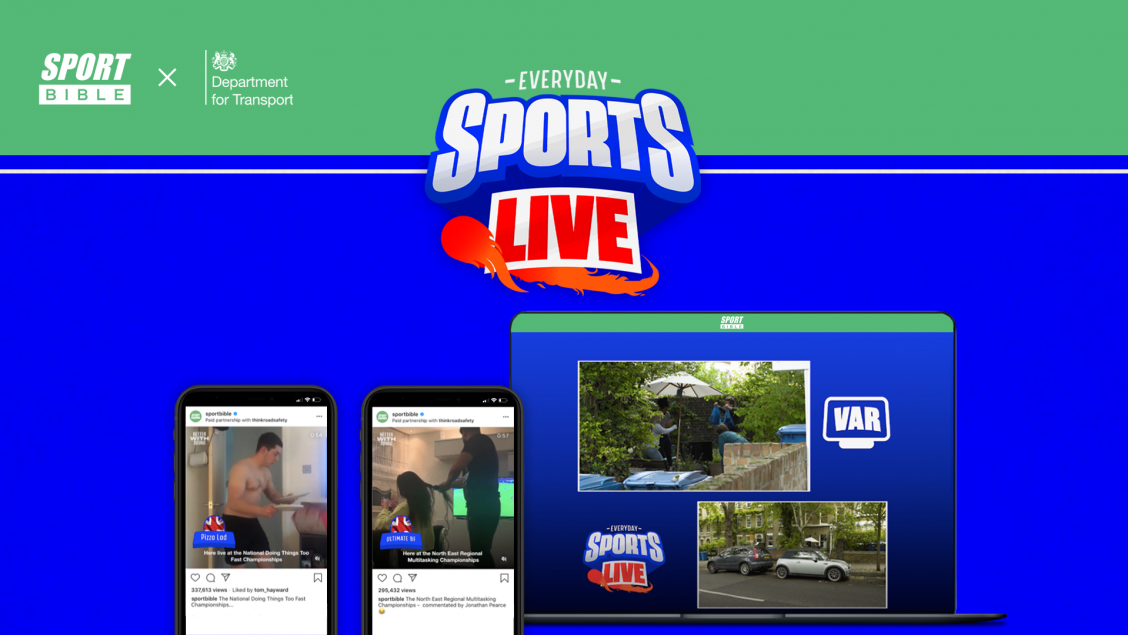 BACKGROUND
The Department For Transport wanted to urge people to keep their mates safe when on the road. They sought to encourage better driving behaviours, particularly amongst young males. We responded with a campaign focussed around the start of the new Premier League season that drove awareness of good driving habits among friends watching football during a time of ongoing restrictions.
WHAT WE DID
Reaching a huge audience of young males, we launched Everyday Sports LIVE on our SPORTbible channel- a spoof sports show which gave everyday tasks the pro sports treatment. We highlighted the use of mobile phones and speeding using UGC content from our CONTENTbible library of over 70k licensed clips. We also filmed an original shoot to encourage walking instead of driving to your mates house to watch the football championship to tackle young men drink driving.
RESULTS
When it came to meeting DFT's objectives we scored BIG. We drove awareness by spreading DFT's key messaging around road safety in a light-hearted way.  Among all who viewed the content on Facebook, 66% were within DFT's target audience group of 18-34 year olds.
98% positive sentiment in the comments section across all campaign content
6.8 Million campaign impressions (4% over target)
6.1 Million reach
2.2 Million video views (28% over target)
86K Campaign engagements