HAAGEN DANZ DONT HOLD BACK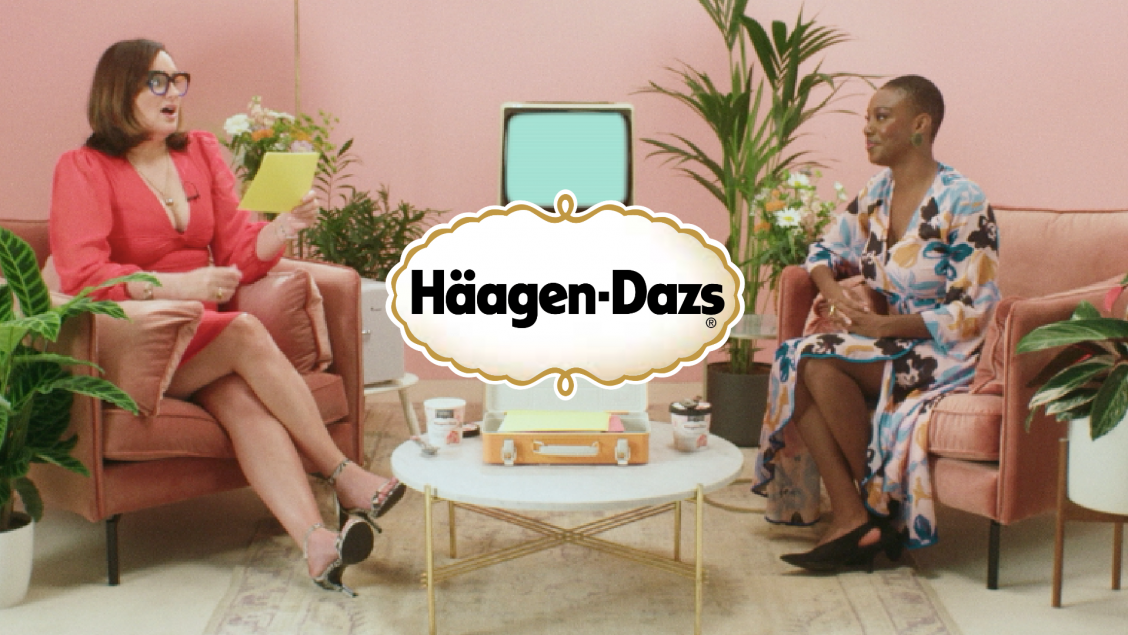 BACKGROUND
We think it's safe to say that the UK thinks Häagen-Dazs ice cream is nothing but delicious. However on their journey to modernise the brand they came to us with their challenge of appealing to a younger audience by amplifying their new brand campaign 'Don't Hold Back'.
'Don't Hold Back' is a mantra that confidently tells the Häagen-Dazs audience to be the real, unfiltered you and to seize moments when it matters. They ultimately aimed to increase brand consideration and relevancy by creating content that gave the campaign greater meaning in their target audience's (25-34 female) world.
WHAT WE DID
We responded with a bold and outspoken campaign across our Tyla platforms including Facebook and Instagram that reaches 8 million 25-34 year old females monthly. Outputs consisted of x4 hero videos across Facebook and Instagram with extended cutdowns across Instagram Stories, and was further amplified with display advertising on Tyla.com and Håagen-Dazs' own social channels.
Dear Tyla tapped into our engaged audience to find people who wanted life advice on anything from matching their old teacher on hinge to clearing their sex toy web searches! We called on cutting edge comedian, Deborah, and her partner Yomi to take on the role of Tyla and Häagen-Dazs' official agony aunt, tackling the audience woes and dispensing killer life advice that 'didn't hold back'. Watch the first episode below!
RESULTS
We created the most watched Häagen-Dazs campaign GLOBALLY over the last year! Dear Tyla was the most watched Instagram campaign out of ALL 47 branded content videos that were live during the months of August and September 2020. (Tubular Labs). We achieved over 4 million video views across the campaign which was a 13% increase on our estimated target. In fact, we over-delivered on all targets across the entire campaign achieving:
26M+ impressions
19M+ reach
7.3M 25-34YO women reached
4M+ video views
26K engagements
+7% increase in brand relevance and consideration
Not bad for a branded content series entirely produced during lockdown!