LYNX THE NEW LYNX EFFECT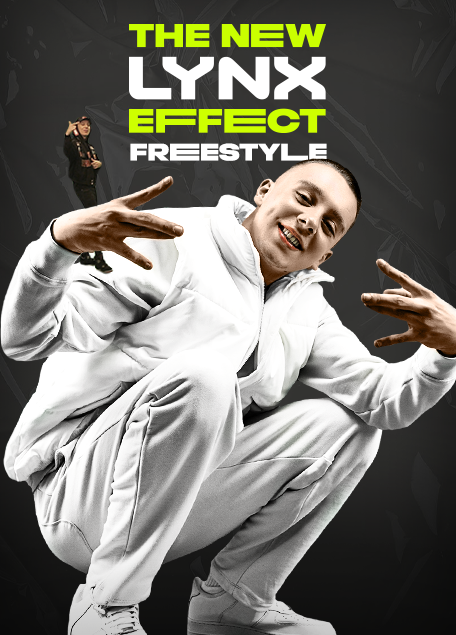 BACKGROUND
LADbible Group were tasked to support  Lynx  in  connecting with their consumers in a meaningful way after a year of lockdown had knocked many men's confidence. 
Lynx saw an opportunity to convert more people by forging greater meaning in their lives. They wanted to forge a stronger connection with their audience by showing them that Lynx can help their everyday interactions, inspiring confidence and dialling up meaningfulness. 
THE BIG IDEA
We were able to do this by using the full LADbible Group portfolio and AR capabilities to create experiences that not only created mass awareness and fame driving comms, but also drove purchase intent for Lynx.
We achieved this by matching up  Lynx's celeb ambassadors to our channels, creating bespoke experiences that elevated experiences that our audience were missing during lockdown. The campaign covered numerous passion points; Gaming, Music and Lifestyle over Facebook, Instagram,  Twitter Snapchat and On-site. 
One of our most exciting pieces of content came through  UNILAD  and  a  LADbible Group  bespoke  AR  hologram  with  hugely  popular artist, Aitch.
MAKING IT HAPPEN
We launched a special edition AR Hologram of Aitch, turning him into a hologram to perform his exclusive Lynx freestyle. 
The hologram, launched to an audience of over 50 million, on UNILAD's Facebook, Instagram, Snapchat and on-site channels, challenging users to find the most creative virtual stage and encourage fans to create the ultimate home concert with our AR experience.
THE RESULTS
2ND MOST VIEWED VIDEO In the personal care category across UK media partners
14 MILLION Reached across Facebook and Instagram
1.18 minutes average dwell time for the hologram
+9 P.P. Increase in 'Lynx Enables Everday Confidence' after seeing the content