NOW TV: THE SHOWDOWN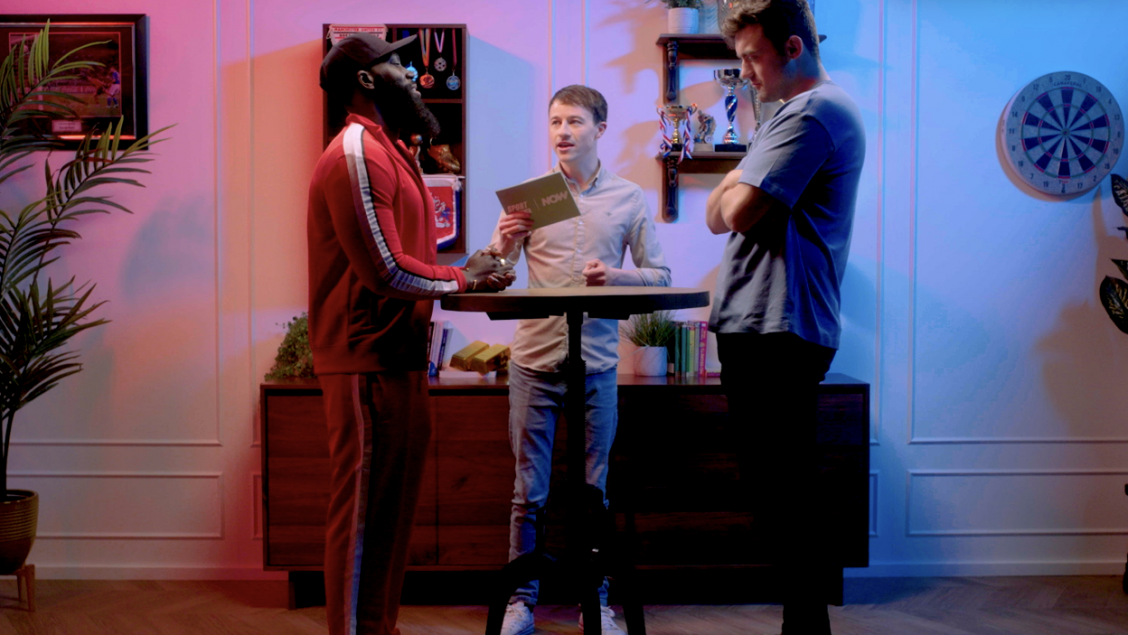 BACKGROUND
NOW came to SPORTbible to drive awareness for their monthly sports memberships and increase demand around key sporting moments.
WHAT WE DID
When it comes to sport everyone thinks they're an expert. We tapped into our audience's passion for the game and competitive nature with a brand new quiz show format. We pitted two self proclaimed sporting experts against each other to put their knowledge to the test and for the chance to win a NOW Sport month membership.
We tapped into our audience's passion and competitive nature to create 'The Showdown' an original quiz format show hosted by Seán Burke that challenged super-fans on their sports knowledge, all to win a year's subscription of NOW Sport.
The five-episode series covered the Lions, Premier League and Ryder Cup and was released across SPORTbible's Facebook, Instagram, and SPORTbible.com, using our innovative video advertising format, LADx.
RESULTS
The branded content series smashed our targets. Our episode featuring a Man United fan and Man City fan going head-to-head to on their football knowledge became the most viewed branded content video on Facebook in the UK Sport category. The overall campaign has hit a staggering 10,1414,106 reach and 119k engagements, driving talkability around NOW Sport, with 45,590 clicks driving to the NOW subscription homepage.
Watch an episode here.