POT NOODLE: GAMINGBIBLE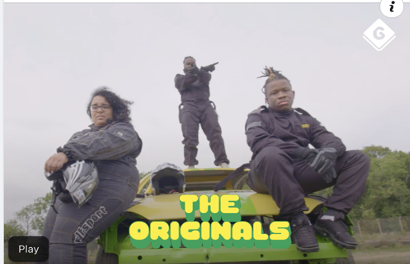 BACKGROUND
Pot Noodle came to GAMINGbible looking to bring their 'Cook Less, Live More' messaging to life, appeal to both sides of our 16-24 Gaming 6 million gaming audience.
WHAT WE DID
We created a platform that uses sponsorship, original content, AR and display to place Pot Noodle in the heart of our gamers' world, ultimately delivering the 'Cook Less, Live More' message in an environment they inhibit every day.
Our teams developed the first-ever sponsorship of our much-loved 'In Real Life' original series. This series provided the perfect opportunity for Pot Noodle's campaign message of spending more time on real-life gaming adventures and less time cooking an opportunity to shine.
As part of the sponsorship, we launched a special episode where we recreated audience favourite and well-known game 'Rocket League' in real life. This collaboration resulted in 1.1 million views and became the second most-watched video in the gaming and food category on Facebook.
To build on the hero content, we tapped into our in-house AR capabilities and created our own Rocket League themed Snapchat AR Filter game for our audience to immerse themselves in.
RESULTS
The filter reached 1.5million people with over 50,000 shares within our community. This was complemented by bespoke Display, which drove over 17,000 people to the Pot Noodle website.
Overall, the campaign reached 4 million 16-24 year-olds to drive awareness of the 'Cook Less Live More message' and put Pot Noodle at the heart of our gamers world.
Watch the content.