SKY BET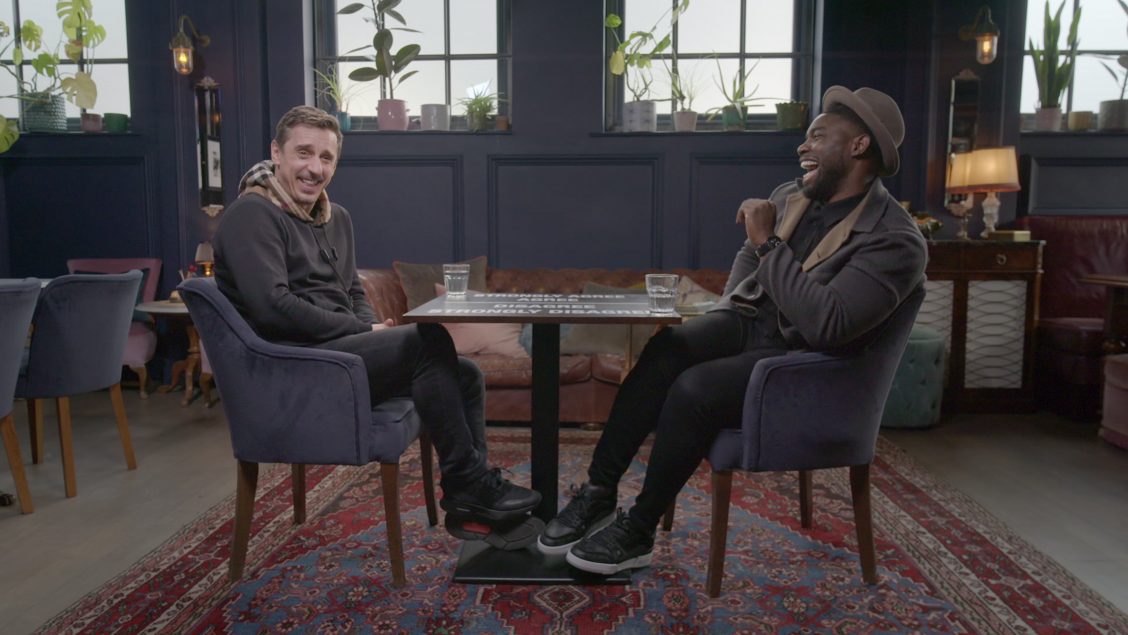 BACKGROUND
Every sports viewer knows that there are a multitude of platforms to place bets. From in-game betting to sweepstakes across leagues, the gaming entertainment sector is highly saturated.
To change the game, we urgently needed to increase front of mind awareness for Sky Bet around Sky Sports' hero product – football.
We needed to become part of the weekly football conversation, whilst also increasing favourability of the brand against their competitors in the sector and increasing intent to bet with Sky Bet. We had to do this by cutting through to the social generation at key times during the football calendar.
WHAT WE DID
Insights told us that 64% of our target audience (18-24 year olds) like second screening whilst watching football games.
This meant they had appetite to engage with social content around the key Premier League and EFL fixtures – which gave us our big idea.
We formed a ground-breaking partnership with LADbible and put Sky Bet at the heart of the UK football social discussion, with highly-engaging social first content and informative weekly content activated at key times throughout the football season. This enhanced the fan experience by enabling them to engage with Sky Bet at the same time as they were watching the Premier League and English Football League's (EFL) biggest matches.
Underpinned by Sky Bet's sponsorship of the EFL, we created 'EFL Diaries' – highly-engaging social content leveraged through our insider access.
And our hero content was a three-part series of LADbible Group's iconic 'Agree To Disagree' format where we pitted Sky Bet's leading ambassadors, such as Gary Neville, Micah Richards, Roy Keane, Jamie Carragher and others, against each other in an emotive debate ahead of key Premier League fixtures.
Everything was complemented by always-on Sky Bet- branded social content across key platforms and channels, making the brand an unmissable part of the football experience.
It started with short 'EFL Diaries' stories across SPORTbible's Instagram Stories, gaining insider access to the pulsating EFL Championship playoffs with POV clips featuring fans, players, coaches and pundits delivering insight and emotion in the race to the Premier League.
Our three-part 'Agree To Disagree' videos pitted footballing heavyweights against each other, facing off ahead of the most important Premier League games. These episodes were activated on LADbible's YouTube channel with social cutdowns across Facebook, Instagram and Twitter.
LADbible Group's specialist sports betting publisher ODDSbible then activated a weekly series of interactive Instagram Stories and informative Instagram Carousels showcasing all of the key stats and facts of the teams and players competing in the week's biggest match, as well as supplying the targeted audience with Sky Bet's industry- leading offers.
Everything happened during key periods in the second half of the Premier League and EFL seasons.
RESULTS
We delivered a record-breaking partnership, generating 150 million impressions  and 5 million engagements across our 14-week campaign.
The first two 'Agree To Disagree' episodes trended #1 and #2 worldwide on YouTube during the week they went live.
We earned more than 50 pieces of press coverage off the back of the 'Agree To Disagree' series, with leading publications such as The Sun, SkySports.com, MailOnline and many others featuring our fame-driving content.
Importantly, favourability toward Sky Bet sky rocketed +12pts for those who use Sky Bet as their main betting app. More than 2⁄3 of them then made an action after viewing the content. And total unprompted brand awareness went up by 11 percentage points as a result of the campaign.
Watch Agree to Disagree now.