THE ARMY: A SOLDIER IS A SOLDIER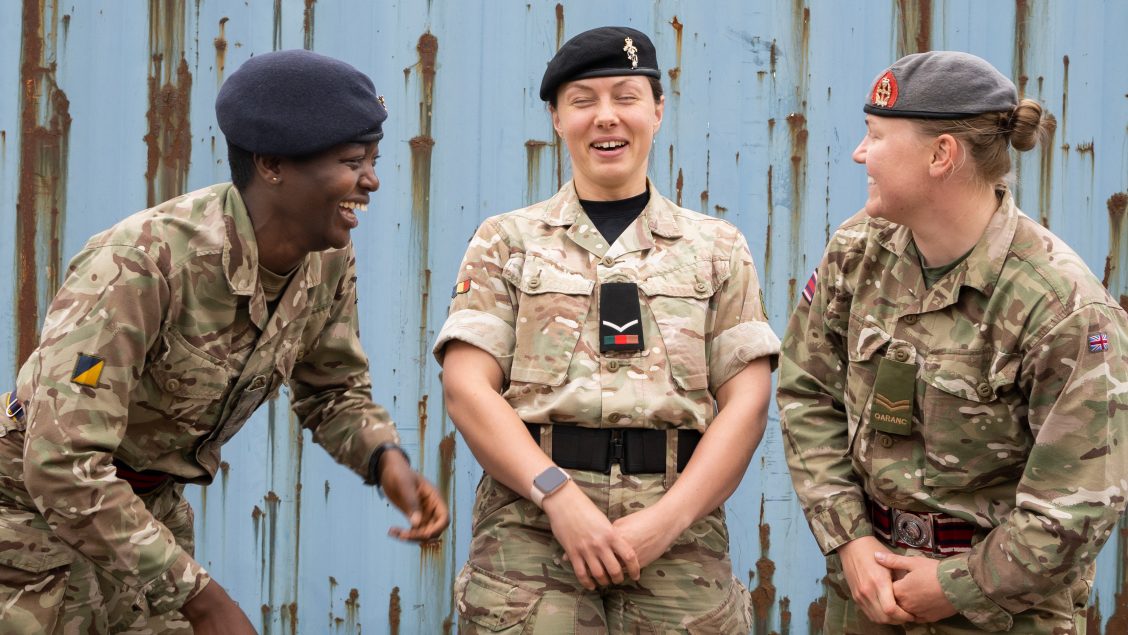 BACKGROUND
The British Army comprises of 112,000 experienced, committed and highly skilled Regular and Reserve soldiers. However, they are on a constant search for new recruits for a wide range of roles. The Army pride themselves in world class training and opportunities that can't be found anywhere else, with equal pay based on rank not gender.  LADbible Group were tasked with changing these perceptions with women. 
Despite being a Times top 50 employer and hundreds of open roles available for women, only 26% of females aged 14 – 24 felt they would fit in The Army.
Our in-house research also showed that 99% of 'British Soldier' images in Google were of men.
WHAT WE DID
This fuelled prejudices and needed changed to get women into The Army. To change these perceptions LADbible Group were challenged to:

Diversify online spaces: Shift perceptions and prove a soldier doesn't have to look one way. 




Raise awareness of a diverse range of Army careers and the female role in the Army. 




Get at least one of our images to the first page of Google. 




Inspire potential recruits 
In order to achieve these goals we worked with two of LADbible Group's largest brands LADbible and Tyla to work with female soldiers, a photographer and our SEO team to shake up the internets one-sided visual language. We took photos of female soldiers and deployed tactics to boost their rankings.
We then created bespoke video content which detailed our mission which was shared across both Tyla and LADbible and invited real female soldiers to share their own pictures on Instagram with the hashtag #BritishSoldier. 
RESULTS
Our content series reached over 13 million people and recorded 19 million impressions to date, showing audiences the important role that women play in the Army. We saw shifts in various perceptions, including a 10% drop in the perception 'the army is a male dominated career'. 
As for our second objective, we significantly improved perceptions of the Army as a good career choice, with a 12% uplift amongst women (OnDevice). 
Our final objective was to make it to the first page of Google – and we can proudly see our images on the first page under terms like 'British Army jobs'. We even had one make it to the no.1 spot under the term 'British army'. 
We also drove real intention shifts and behavioural change. Our content drove nearly 2000 visits to the Army website and even resulted in some subscriptions. We saw a 58% uplift in positive consideration of the Army as a career choice amongst women – this was 4x above the social media benchmark for shifting consideration (OnDevice). Further, 60% said they took action after seeing the content, like finding out more online.