WAITROSE: IN OR BIN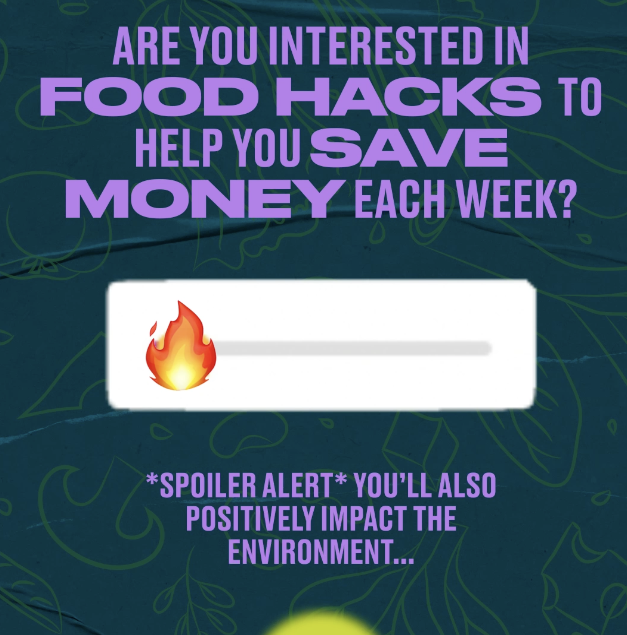 BACKGROUND
Waitrose came to us to amplify their commitment to being "Partners Against Waste" to a youth audience, as they announced their ambition to help halt UK household food waste by 2030. They wanted to drive awareness to a youth audience that leftover food can be given to those in need and briefed us to create a partnership to drive positive change for food waste in the UK. 
We created a campaign to show the positive impact less food waste has on the environment and engage with our audience where we know they will listen, at a time they will listen.
We conducted a survey that in fact revealed 69% of our audience said that the environment is their number one concern and that 13.8 million of our audience already shop at Waitrose.
With this in mind, we created a campaign in the lead up to COP26 on LADbible Instagram via an animated content series on Stories, as we know that LADbible audience care and engage with content about sustainability.
WHAT WE DID
On LADbible Instagram, to an audience of nearly 12 million, the Creative focused on debunking myths around food waste and challenging the audience on their knowledge through polling. The first content stream was 'In The Bin' which challenged our audience whether a popular food product should be wasted or kept for another use such as potato peels and cabbage cores. 
Following this, we launched 'Reset Menu' which ran a series of Stories to educate our audience on food hacks to keep food for longer, weekly food planning tips and debunking food myths around waste. 
The campaign was supported by a targeted onsite, interaction story execution to reach new audiences and drive further awareness.
RESULTS
To date, the campaign has reached over 6.4 million people and achieved 221,558 interactions, as well as a 70% retention rate, all to support Waitrose by educating our audience on the impact of food waste and inspiring them to take action.
We also achieved 221,558 interactions onsite, which was 3% over target, to further make our audience more aware of the positive impact food waste has on the environment.