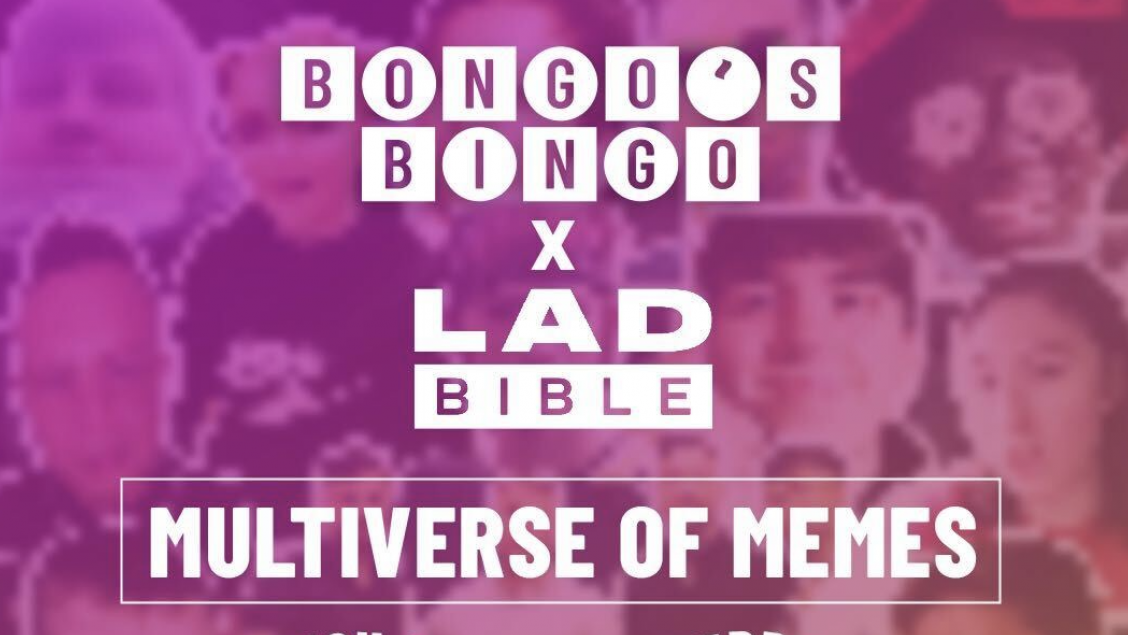 BONGOS BINGO AND LADBIBLE COLLABORATE FOR THE MULTIVERSE OF MEMES
1 year ago
LADbible Group are teaming up in August for two unique shows with the UK's original and defining bingo-rave phenomenon, Bongo's Bingo. 
In a brand-new collaboration, The Multiverse of Memes will celebrate the very best of internet culture.  Each show will feature special content creators who will add a new dimension to what is already the most talked about night out in the UK. Barry from Eastenders, Four Lads in Jeans and many other meme marvels will be joined by hundreds of guests at each party and the chance to play bingo with their online heroes.  
The Multiverse of Memes will merge the LADbible brand digital realm into the tangible magic and mayhem of Bongo's Bingo. The award-winning event takes place in 40 locations and combines traditional bingo with a wild live show, crazy on-stage antics, amazing music, dance offs, rave rounds and wonderful prizes. 
Co-founder of Bongo's Bingo, Jonny Bongo, says: "We are absolutely stoked to be partnering with LADbible for these two shows to amp up what we already do in a brand-new way. Having some of the UK's leading content creators in London and Liverpool doing what they do as they play Bongo's Bingo will be class. Anyone who follows LADbible will know their work and they have got some amazing names lined up for each date."  
LADbible's Head of Brand Marketing, Cloé Ambrose, adds: "Our partnership with Bongo's Bingo places our social team at the heart of one of the most loved events. LADbible were one of the first pioneers of meme culture, so we're thrilled for the opportunity to bring to life some of the most iconic faces from our channels into the real world and give people the ultimate fun day out with Bongo's Bingo'.  
Buy tickets now.