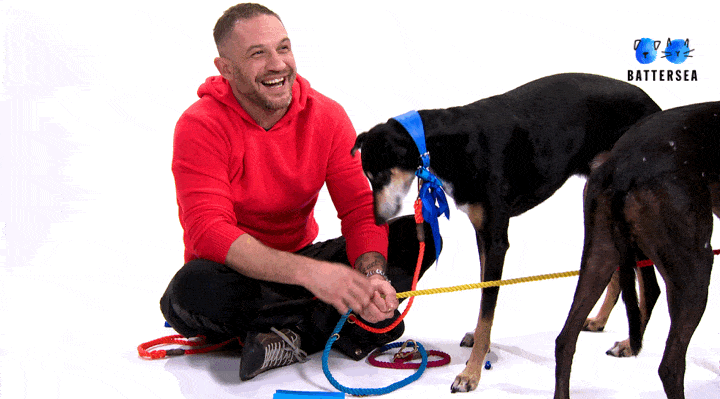 FOUR CAMPAIGNS YOU MAY HAVE MISSED THIS MONTH
2 years ago
TikTok 
UNILAD partnered with TikTok to spotlight unsigned and emerging young artists looking for a platform to raise their profile. UNILAD hosted two unique live performances in-house where artists performed and hosted a live Q&A with questions from fans to delve into their creative process, what inspires them and how they're using TikTok to build their careers. The shows were broadcast live from UNILAD's TikTok channel and featured artists V.I.C, Aidan, Flossie and Louis III to UNILAD's audience of 52.7 million on the channel to help drive their fame as well as give our audience new music to discover. 
Battersea 
LADbible have teamed up with Battersea this month, and created an original content series in support of Battersea's Wear Blue for Rescue movement. Over three episodes, we filmed dogs and cats of all shapes and sizes getting a glow-up for a special photoshoot, interviewed pet owners about their experiences rescuing from Battersea as well taking over London Fashion Week and surprised an audience of fashionistas with a rescue runway, all to help drive awareness of Wear Blue for Rescue.  As part of the partnership, we also interviewed dog lover Tom Hardy, ahead of the launch of his new film Venom 2, whilst playing with rescue dogs who also wore some of Battersea's newest memorabilia. The episode has since been picked up by Heart Radio and broadcasted up and down the country.  The campaign to date has reached over 12.2 million people and all three original episodes are in the top 5 most viewed and engaged videos in the public service and nonprofit sector on Facebook. 
KFC
To champion KFC's limited edition Zinger popcorn, UNILAD teamed up with legendary grime artist D Double D on a new original content series 'Hot Wheels', challenging our community to impress him with an improvised rap to get their hands on some tasty Zinger popcorn. Produced by LADstudios, LADbible Group's in-house content studio, the activation ran across UNILAD channels to it's highly sought after young audience of 49.3 million and to date, we've hit over one million views and 103% to target for impressions to drive awareness of the limited-edition product.  
Adidas
SPORTbible teamed up with adidas to launch 'X Speedflow', a new version of the popular X football boot as they wanted to cement its place within the market as the fastest football boot available. Playing on the abstract concept of speed within football, we came up with 'Speedfulness ASMR' and challenged our audience to get their speedfulness senses tingling through a series of tech activations on our channels with football legend Ian Wright. To date, the campaign has achieved over half a million views to drive interest in 'X Speedflow' to a sporting audience.