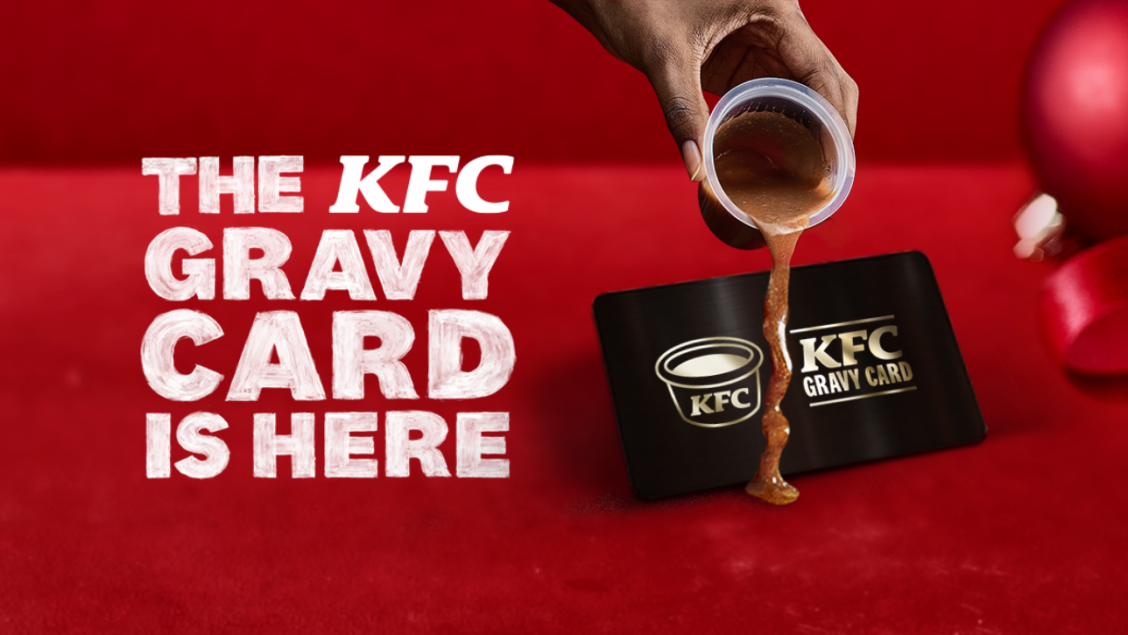 LADBIBLE AND KFC JOIN FORCES TO LAUNCH FIRST OF ITS KIND UNLIMITED GRAVY CARD FOR ONE LUCKY FAN
2 years ago
To champion KFC's much-loved gravy, LADbible has teamed up with the chicken brand for a new campaign to give one lucky member of the publisher's community an exclusive year's supply of free KFC gravy.
Produced by in-house creative team Joyride, LADbible created a 'leaked' video to entice KFC fans to enter the competition for the KFC Gravy Black Card where fans must enter with submission to the question 'why I deserve to win a gravy black card'.
The integrated activation will roll out across LADbible's website, Facebook, Instagram and Twitter channels to its highly sought after collective audience of 80.1 million.
Jack Cowin, Director of Client Solutions said "We know that our audience are huge KFC fans and absolutely love KFC gravy. KFC shift around 1.7million pots of gravy at Christmas, so it was a no-brainer to offer one lucky super-fan from our audience the chance to win this delicious offer during the festive season. We've already reached 2.7 million people cross-channel in just 24 hours, with 64% of traffic to the competition home page direct from LADbible's link in bio.'
The competition closes 24th December. To enter please visit: https://bit.ly/3IAlSfZ