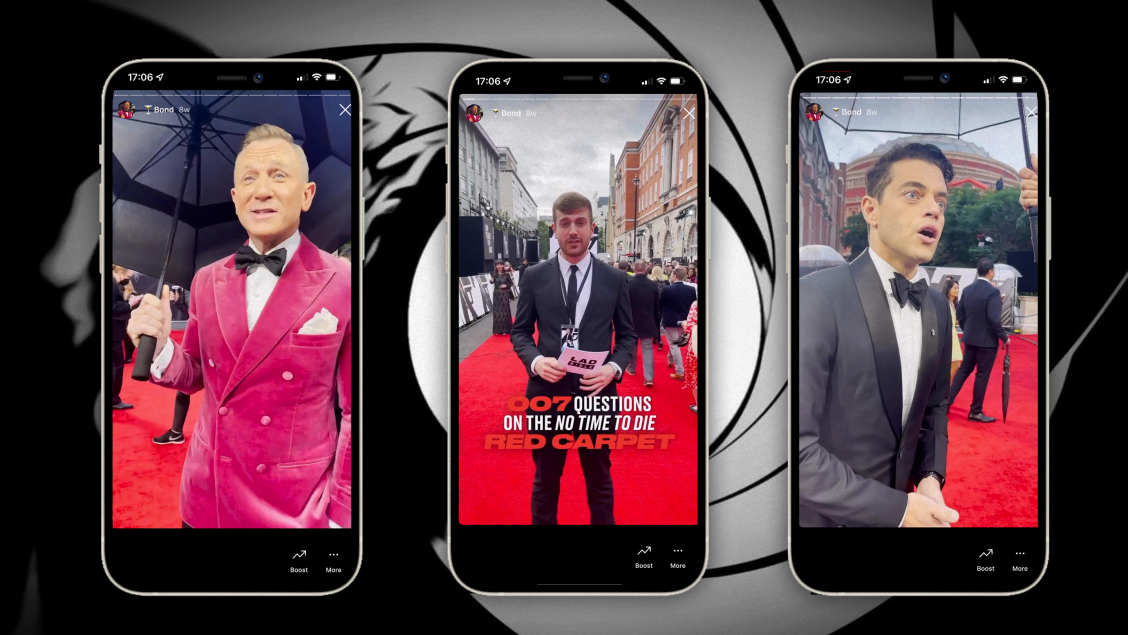 LADBIBLE ATTENDS 007 NO TIME TO DIE RED CARPET
2 years ago
Earlier this month, we secured a spot on the red carpet to the world premiere of 'No Time To Die'.
LADbible documented the talent arriving live on the LADbible channels to drive the online conversation about the new film and get the audience excited for the next instalment of the franchise.
Following the premiere, LADbible went live with a red carpet quiz hosted by presenter Joe Gilmore who had captured content that asked the cast 007 related questions. This went live on LADbible's Instagram stories with interactive polls that the LADbible audience could play along at home to keep the conversation going around the film and ensure the red carpet content stayed relevant for longer.
Over on LADbible Twitter, they captured the biggest ever tweet put out to an audience of 2.8 million, asking 'Who should be the next 007?' with the likes of Chabuddy G, Tony Bellew and Conor Mcgregor all joining the online debate.
Across all content, LADbible achieved 5 million views across all Instagram stories and 53 million Twitter impressions, all to generate interest in 'No Time To Die' and give LADbible's audience an interactive Bond experience.