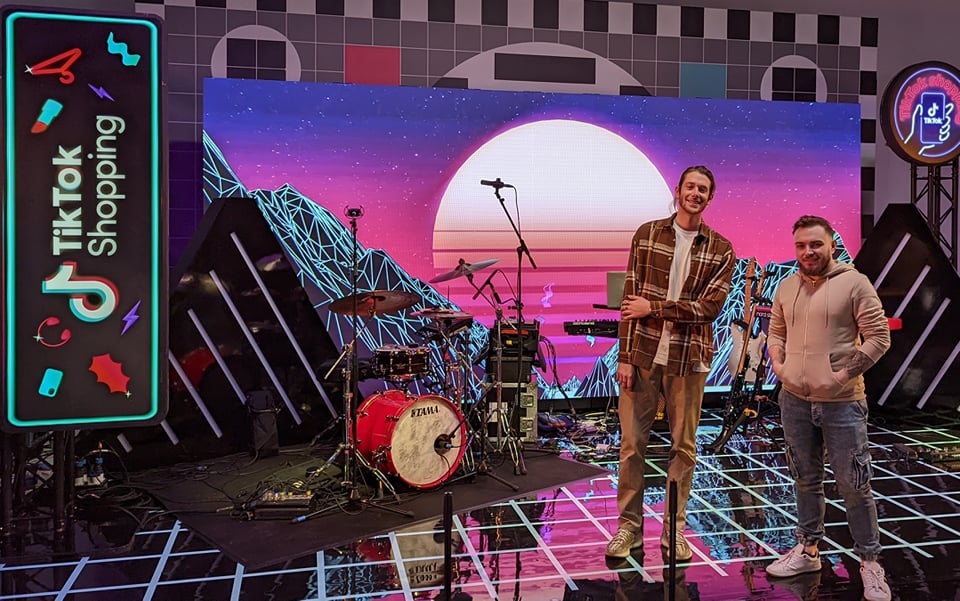 LADBIBLE GROUP AND TIKTOK COME TOGETHER FOR FIRST E-COMMERCE LIVE BROADCAST
2 years ago
LADbible Group has today announced it is to host the closing live show of TikTok's first-ever 'On Trend' shopping event. 'Win to Play' will take place on the ninth of December at 8pm BST on LADbible Group's largest channel, LADbible (@ladbible).  
'On Trend' is TikTok UK's latest campaign to create the internet's most entertaining shopping experience. 'On Trend' is a fully digital two-day LIVE TikTok Shopping event, which will feature offers and exclusive discounts by iconic and popular brands you won't want miss, as well as great entertainment from a host of your favourite creators, entertainers and musicians. The live shows aim to connect with fans and brand-lovers in a personal, fun and totally unique way.  
To celebrate the climax of this campaign, TikTok UK and LADbible Group will be hosting 'Win To Play', an original quiz format created by LADbible Group to challenge gamer super-fans on their gaming knowledge, all to win big gaming prizes including the still coveted PS5 and Nintendo Switch. The live show will be hosted by two well-known TikTok creators, Dylan Evans (@dylanevans) and Tom Iconic (@tomiconic) who have 4.1 million followers collectively.  
The integrated partnership will see brand editorial content across LADbible, UNILAD and GAMINGbible's Facebook, Instagram and websites, as well as in-app announcement on TikTok. The partnership forms a wider campaign that includes other brands such as Charlotte Tilbury, LOOKFANTASTIC, Nutri Bullet and Guinness World Records who will all also be hosting LIVEs for the On Trend shopping event.  
Sam Oakley, Director of Social Video at LADbible Group said, "We are always looking for new ways to entertain and give our audience new things to discover and experience. We are proud to work together with TikTok and look forward to seeing our community enjoy a virtual shopping experience."