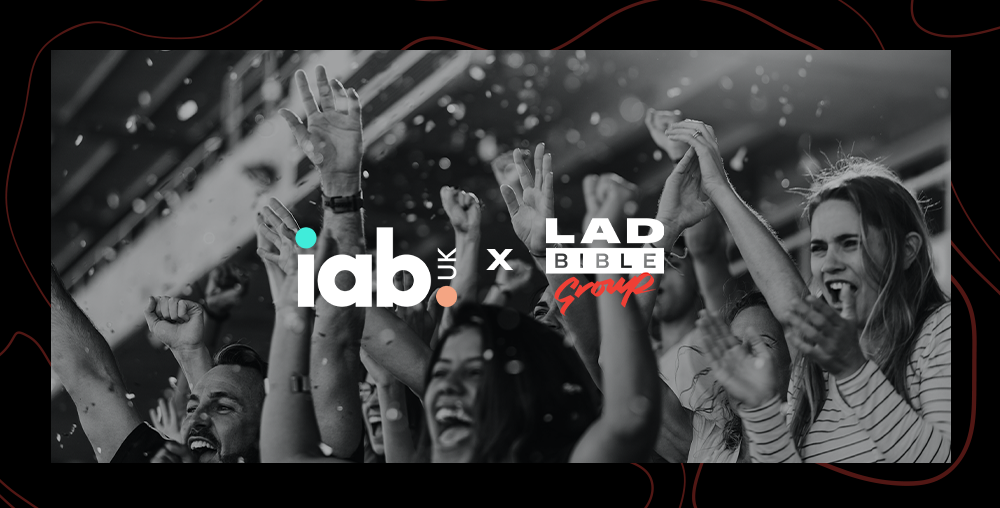 LADbible Group joins IAB UK Board
2 years ago
Leading youth publisher, LADbible Group, has today joined the IAB UK Board, alongside industry heavyweights including Snapchat, Facebook, TikTok, News UK, Amazon Advertising and Google.
LADbible Group is the first social publisher to join the 24-strong IAB Board, reflecting the publisher's increasing influence in the digital advertising space off the back of a year of phenomenal growth for the brand. Alongside new office openings in Ireland, Australia and most recently New Zealand, the group has gone from strength to strength, creating award winning campaigns for its commercial work with PlayStation, KFC, DHSC, the British Army, Haagen-Dazs and Camelot to name a few and achieving the IAB Gold Standard 2.0 to underline its commitment to a brand safe and transparent environment for its partners and audiences.
As a new board member, LADbible Group will play a pivotal role in steering the industry, to help ensure the interests of all IAB UK members are represented at the highest level. The publisher will be represented by Chief Growth Officer, Colin Gottlieb.
LADbible Group Chief Growth Officer Colin Gottlieb said: "We are delighted and honoured to accept IAB UK's invitation to join its Board and to work alongside fellow board members to help positively shape the future of the UK digital advertising market. LADbible Group is one of the world's largest publishers with an audience approaching a billion. Our substantial presence across the social platforms and our websites reflects the depth of our audience-first culture and how we apply our considerable expertise in engaging UK youth. We look forward to working with the IAB UK and our fellow Board members."
Jon Mew, CEO, IAB UK said "At IAB UK, we have an overarching mission to build a sustainable future for digital advertising – an aim that relies on bringing all parts of the supply chain together to navigate challenges, promote best practice and set collective standards. As one of the UK's leading digital publishers, which has also just achieved Gold Standard 2.0 certification, LADbible Group is a key part of this ecosystem and a committed supporter of IAB UK. We're delighted to welcome LADbible as part of our Board and look forward to continuing to work together to achieve our joint goals."