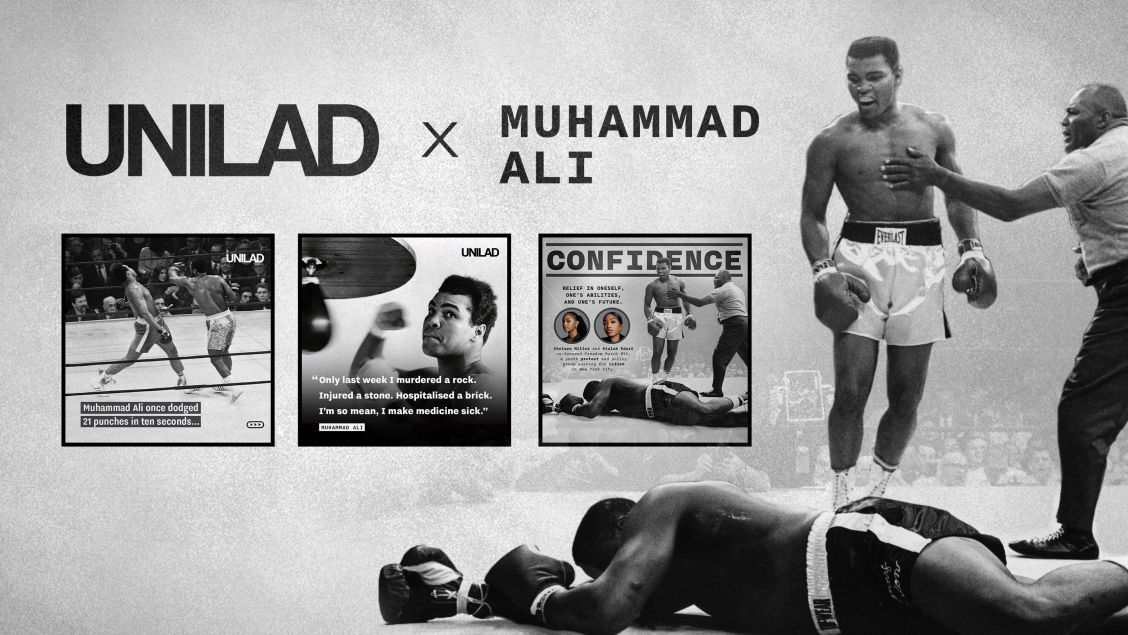 LADBIBLE GROUP PARTNER WITH MUHAMMAD ALI HUMANITARIAN AWARDS
2 years ago
This month, LADbible Group were proud to be a silver partner of the Muhammad Ali Humanitarian Awards, an annual event that publicly recognises and celebrates the greatness of people from around the world.
As part of the partnership, UNILAD aimed to generate social conversation around the eighth anniversary of the awards. To do this, the UNILAD editorial team created original content that shared the life, legend and legacy of Muhammad Ali with UNILAD's Instagram audience of 4.5million as well as raise awareness for the awards and the winners.
Using the hashtag #AliAwards, UNILAD generated conversation in its community, achieving 9.9 million organic impressions with over half a million organic engagements throughout the series. The top performing post had a huge engagement rate of 7.9%. As well as this, 66,000 people chose to save the content, showing the lasting impact of the stories that were shared and Muhammad Ali's legacy on UNILAD's audience.