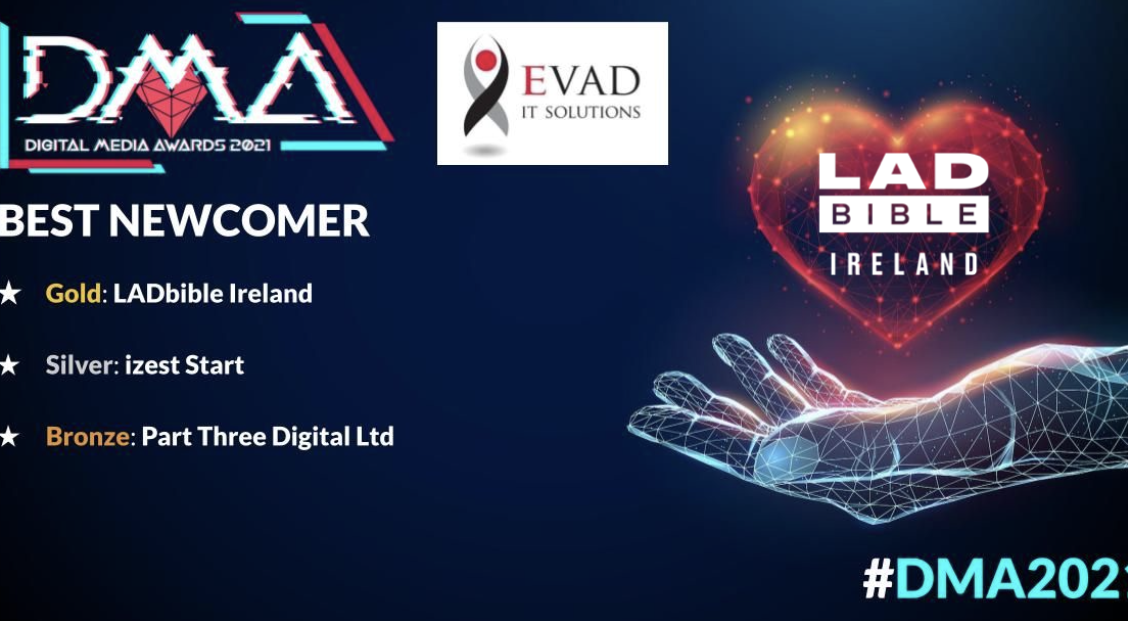 LADBIBLE IRELAND ARE CROWNED BEST NEWCOMER AT DIGITAL MEDIA AWARDS
2 years ago
LADbible Ireland are crowned Best Newcomer at the  Digital Media Awards Ireland!
LADbible Ireland has had a phenomenal year: working with new clients, reaching new milestones and launching new campaigns. The channel has fast become the most engaged social publisher in Ireland, delivering authentic and engaging localised content including news, entertainment and community stories to its audience of approaching a million.
Since forming, they have now also become one of the most followed Irish publishers on Instagram and number one on TikTok, and have worked with a number of key partners with the likes of Lifestyle Sports, Uber Eats and Diageo, helping them speak to that 'hard to reach' and 'hard to understand' Gen Z audience in a uniquely LAD way.
Their campaign with Lifestyle Sports was also a 'first' for a publisher in Ireland, with the team partnering with TikTok to activate branded content on the platform, resulting in 1 million views of the campaign content and 20,000 engagements.
Huge congratulations to the whole team at LADbible Ireland – we hope this is the first of many awards to come!