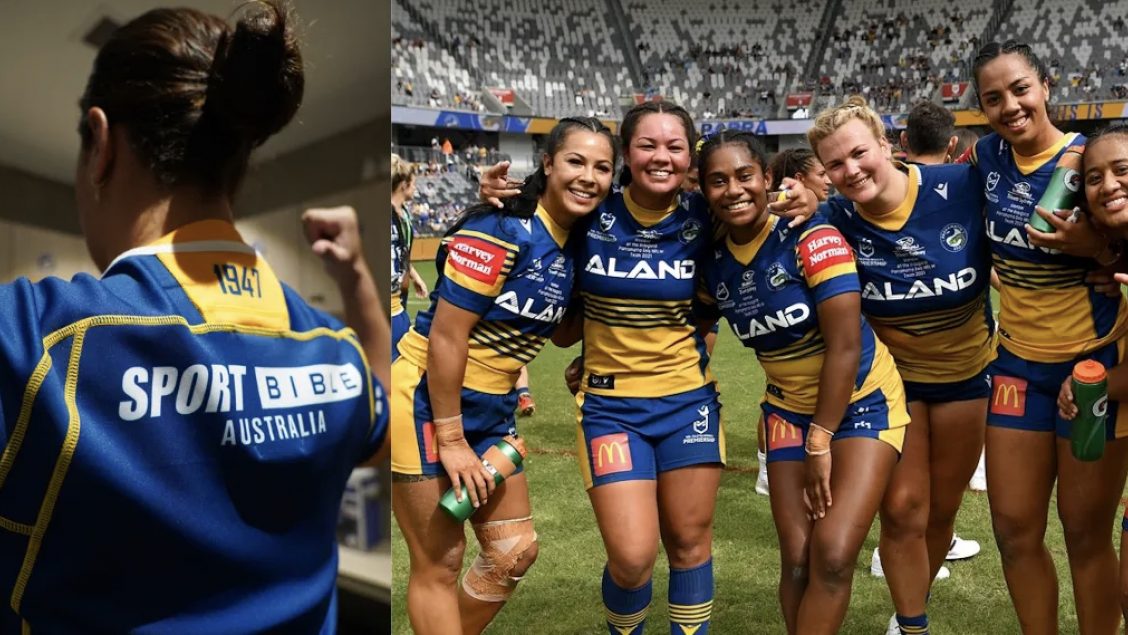 SPORTbible Australia supports diversity in sport with strategic partnership
3 months ago
SPORTbible Australia, has extended its landmark partnership with the Parramatta Eels Women's team for a further two seasons, until the end of 2024 playing season.
SPORTbible Australia will remain a key partner with branding on the back of all playing jerseys and training kit sleeves worn by the Parramatta Eels team in the National Rugby League Womens competition. The partnership extends beyond the field and will provide the ability for the Eels team to work with SPORTbible Australia more broadly on player and team storytelling tapping into the 21.9 million Australian LADbible audience.
Eels Chief Commercial Officer Andrew Mikhail said, "The SPORTbible partnership has played a critical role in our continued focus to grow the women's game both at an elite and grassroots level."
The game-changing partnership between SPORTbible Australia and The Eels in 2022 was a major step for SPORTbible Australia to put their money where their mouth is and stand side-by-side with the Parramatta Eels NRLW team in their inaugural season.
"The Eels organisation shares many of the same values as ours, making it a no-brainer to continue the partnership. We know our investment is aiding the development of the support staff and resources around the team. This year the Eels have some exciting new players and SPORTbible Australia will be looking forward to sharing their stories through social-first led content." said Joseph Summers, LADbible VP APAC, US, Ireland.
To follow the Parramatta Eels action, tune in to SPORTbible Australia for your entertaining sports content across editorial, video, documentary and live stories