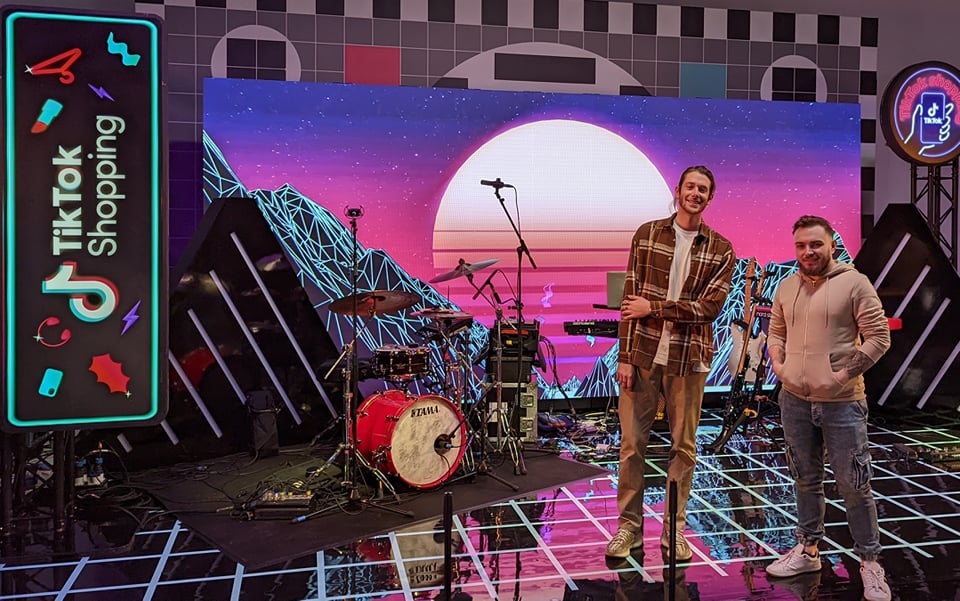 TWO CAMPAIGNS YOU MAY HAVE MISSED THIS MONTH
2 years ago
KFC
LADbible celebrated KFC's most famous condiment this festive season with a special 'Gravy Boat Party.' DJ SUAT hosted KFC superfans down in Canary Wharf's West India Quay docks to play the festive and party tunes and invited members of the public down to join the gravy boat party. 
KFC shifts around 1.7 million pots of gravy per week in the run up to Christmas day, and LADbible Group's in-house creative team Joyride wanted to reward KFC superfans with a special party where the Gravy was the star of the show. 
The party was produced by LADbible Group's in-house production team, LADstudios, and was shared across LADbible's Facebook, Instagram feed, reels and stories. So far the content has been seen by 4.3 million. 
The party formed part of LADbible Group and KFC's annual partnership, which has so far also included a specially created format called Hot Wheels, featuring rapper D Double E for Zinger Popcorn and most recently the KFC Gravy Card – a black card for gravy that enabled one special fan to win a year's supply of gravy that was picked up by national press including Metro, Mirror, Daily Star. Competition closes 24th December, to enter: https://www.kfc.co.uk/gravycard 
TikTok
LADbible hosted the closing live show of TikTok's first-ever 'On Trend' shopping event 'Win to Play', the latest campaign to create the internet's most entertaining shopping experience. 'On Trend' was a fully digital two-day LIVE TikTok Shopping event, which featured offers and exclusive discounts by iconic and popular brands.  
To celebrate the climax of this campaign, TikTok UK and LADbible Group hosted 'Win To Play', an original quiz format created by LADbible Group to challenge gamer super-fans on their gaming knowledge, all to win big gaming prizes including the still coveted PS5 and Nintendo Switch. The live shows were hosted  by two well-known TikTok creators, Dylan Evans (@dylanevans) and Tom Iconic (@tomiconic) who have 4.1 million followers collectively.   
The integrated partnership saw editorial content across LADbible, UNILAD and GAMINGbible's Facebook, Instagram and websites, as well as in-app announcement on TikTok. The partnership formed a wider campaign that includes other brands such as Charlotte Tilbury, LOOKFANTASTIC, Nutri Bullet and Guinness World Records who all hosted LIVEs for the On Trend shopping event.