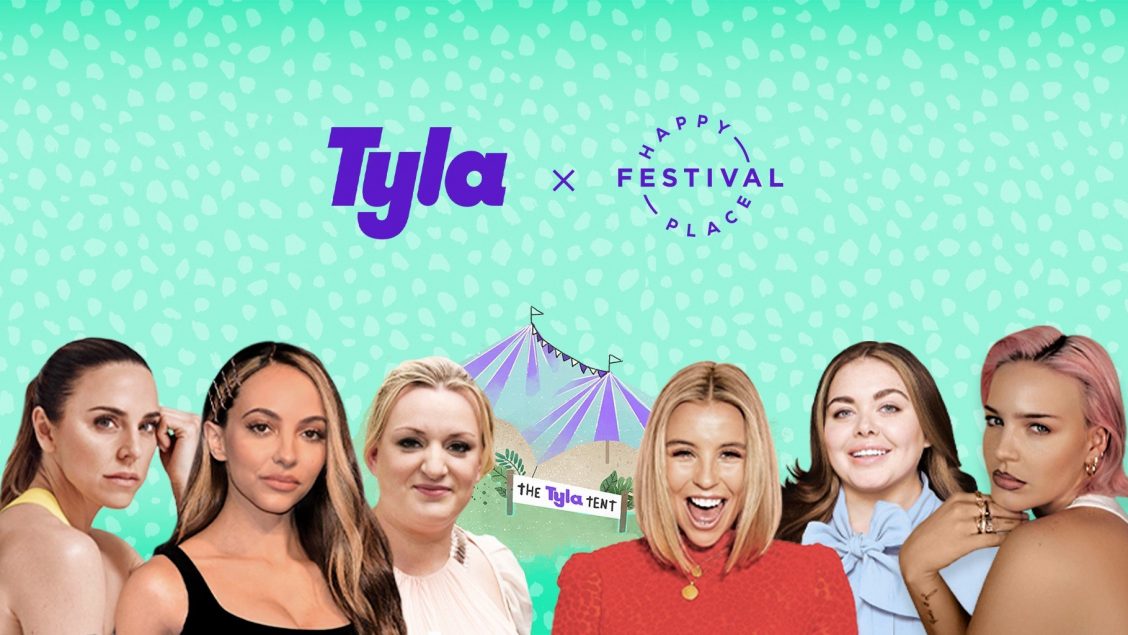 Tyla Confirmed Official Media Partner for Happy Place Festival
3 years ago
Our female-focussed platform Tyla, will be an official media partner for this year's virtual Happy Place Festival. The collaboration will see us offer promotional access to our 87 million-strong community with coverage of the festival organised and hosted by Fearne Cotton. In exchange, Tyla will play host to our own celebrity line-up of speakers, including the likes of Little Mix's Jade Thirlwall and Spice Girl Mel C, with a dedicated Tyla tent at the month-long event.
Happy Place is a celebration of wellness, kindness and inspiration, to help people find the joy in every day. The brand takes a relaxed, open minded approach to maintaining health of the body and mind and is passionate about looking after oneself, but doesn't preach perfection. Tyla's mission to 'build the biggest community of women happy to be themselves' aligns perfectly with this ethos. Much like our strategy for topics covered by Tyla's Editorial Team, the festival aims to inspire attendees in a relatable and accessible way.
The month long festival, launched on Friday 12 and ends on July 12, will see special guests including Clara Amfo, Russell Brand, Gary Barlow and Rochelle Humes.
At the festival, Tyla has a dedicated area called the 'Tyla Tent' where we will host video and editorial content throughout the festival. As part of the value exchange, we will receive extensive social support from Happy Place, as well as Fearne Cotton's channels.
What to expect from Tyla over the course of the festival:
Get Real With…
Two celebrities will 'get real' about a subject that every woman has to deal with on a daily basis. They will delve into how they personally deal with the issue, how they find their happy, and how they think society views the issue. We are launching three episodes, hosted on IGTV and within our tent on the Happy Place website. Our line up:
Get Real With Melanie C & Daisy May Cooper – Motherhood & Parenting – Wednesday 24th June, 7pm.
Get Real With Chessie King & Scarlett Moffatt – Wednesday Body Positivity – 1st July, 7pm
Get Real With Jade Thirlwall & Anne-Marie – Wednesday Anxiety – 8th July, 7pm
Fearne Cotton – Guest Editor of Tyla
From next week (15 July) Fearne will be taking over Tyla as guest editor. This is a very exciting first for the brand and will include a letter in Fearne's own words highlighting the mental health issues currently facing women in the UK – and why we need to promote awareness now more than ever. As well as this, Fearne will be commenting on  three features focussed on mental health. These will be launched weekly throughout the festival and contribute to the Tyla Tent.
We will be boosting awareness of the festival to our 87 million strong community that we reach across Tyla's social platforms including Facebook and Instagram.
Stay tuned for some exciting updates on the month-long festival and in the meantime, take a tour of the Tyla Tent
here.