KFC Virgins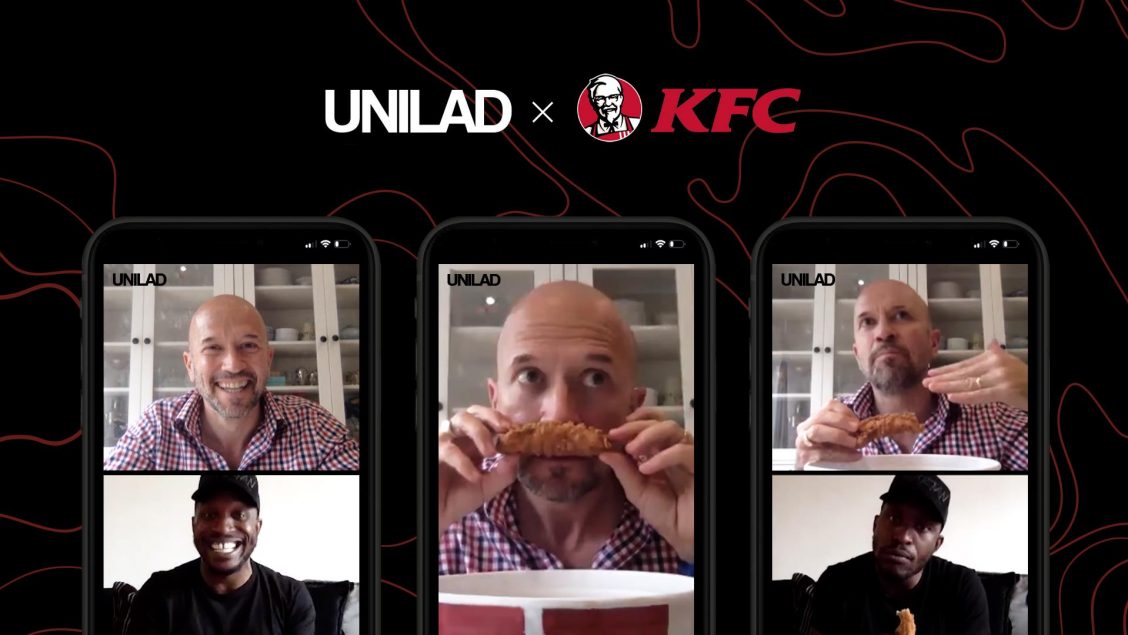 BACKGROUND
KFC is the nation's most recognised go-to chicken stop. But during the UK's lockdown period, when the country was instructed to stay at home during the Covid-19 outbreak, food lovers were deprived of their favourite bargain bucket supplier. So KFC called on UNILAD to 'drive the crave' for their menu items amongst both KFC lovers as well as first-time diners, in anticipation of when they were able to reopen their restaurants.
WHAT WE DID
We responded with a video designed specifically to engage our 40 million-strong UNILAD community. We paired up an avid KFC fan, with a KFC virgin – a flavour expert who swaps wine for his first ever taste of KFC. The authentically shot video call between the two men features some of the brands most popular dishes including 'popcorn chicken' and the famous 'original recipe'.
RESULTS
The one video exploded online, driving over a million views in 24 hours. Furthermore we achieved over 6K engagements on Facebook alone, sparking huge comment threads of people talking about how much they've missed KFC during lockdown. Hitting our objective to 'drive the crave', comments included 'i need a KFC NOW' or 'damn this got me craving popcorn chicken'. On top of this, we also drove first-timers to try the food products for the very first time. We saw many comments such as 'right i'm off to try my first KFC' and 'ok i need to see what all the fuss is about'.