KFC VIRGINS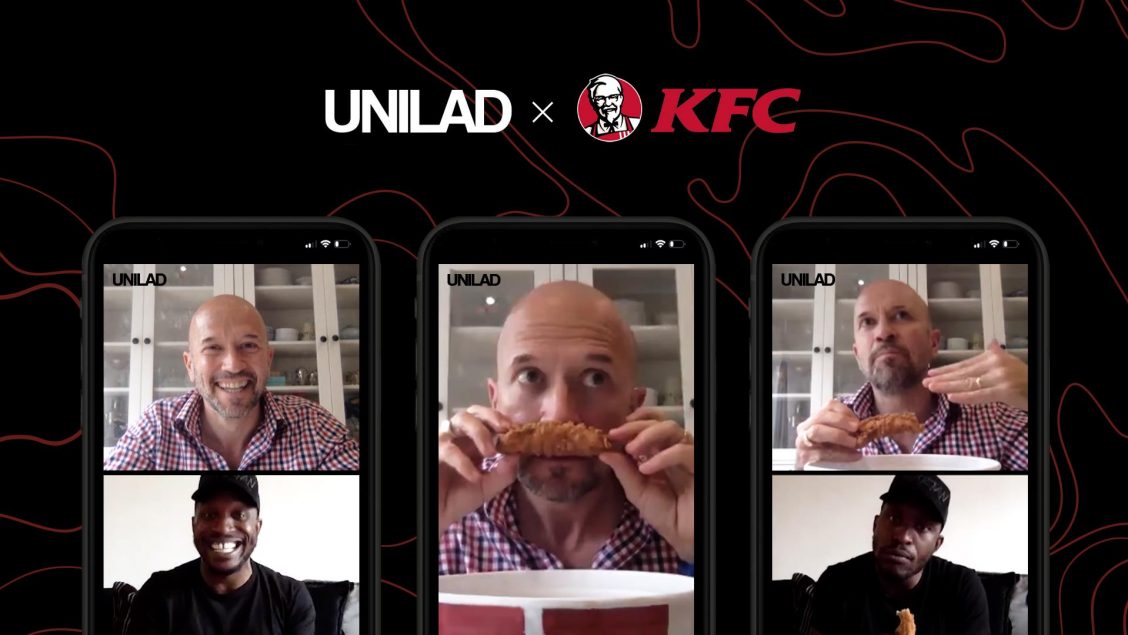 BACKGROUND
KFC is the nation's most recognised go-to chicken stop. But during the UK's lockdown period, when the country was instructed to stay at home during the Covid-19 outbreak, food lovers were deprived of their favourite bargain bucket supplier. So KFC called on UNILAD to 'drive the crave' for their menu items amongst both KFC lovers as well as first-time diners, in anticipation of when they were able to reopen their restaurants.
WHAT WE DID
To remind the world what they had been missing during lockdown, we recruited KFC 'Virgins' including a wine flavour expert and ex-heavyweight boxer Chris Eubank Snr to sample the Colonel's Original Recipe for the very first time.
RESULTS
Episode one exploded online, driving over a million views in 24 hours. Furthermore we achieved over 6K engagements on Facebook alone, sparking huge comment threads of people talking about how much they've missed KFC during lockdown.
Episode three featuring Chris Eubank Snr jumping up and down on a KFC restaurant table made some serious noise on social media. In less than 24 hours, the episode reached over 3.6 million people and generated over 45,000 comments, likes and shares. It even performed 6.7x better than the average for ALL video on our UNILAD channel – that includes our original and UGC content!
The entire series hit 15 million newsfeeds across Facebook and Instagram and racked up 5.7 million views, making our mini-series KFC's highest viewed campaign of the year above any of their other entertainment partners. This also makes UNILAD KFC's most successful entertainment partner globally for 2020*. 
Not too cluckin' bad eh? 
* (Tubular Sept, 2020)